Since my last entry to this blog, I've been rather busy with events as well as time in the studio.....and as a result of events & studio time, I produced new and exciting work that won awards in 3 separate events.
The Kerrville Outdoor Painting Event is one of my favorite plein air events and this year was especially fun - I won 2nd place with my watercolor "Welcome Home"!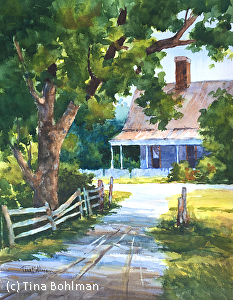 "Welcome Home" was the 1st one I painted (and my personal favorite) upon arriving in Kerrville and I'm honored that show judge, Rusty Jones liked it too! The dirt & gravel road leading up to this historic farmhouse was picture perfect - no problem with making a good composition here; a no-brainer for sure!
The 45th Annual Women Artists of the West exhibition was in Tucson, Arizona this year and juror Carol Swinney gave my entry "Rainbow Row" an award of Excellence!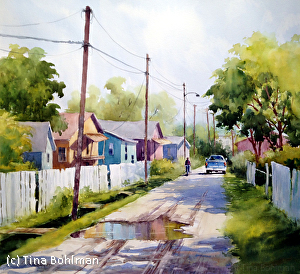 The inspiration for Rainbow Row is from a fuzzy photo taken years ago from a tour-bus window doing 40 mph through a village in Belize. This painting also sold at the show - I'm happy and sad at the same time - happy it sold (yay!), but sad I didn't get much time to enjoy this one; it went straight from the studio to the exhibition.
Last month, my painting "Scouting for a home" won Best in Wildlife award at the Campfire Texas annual Gala, An Artist's Christmas.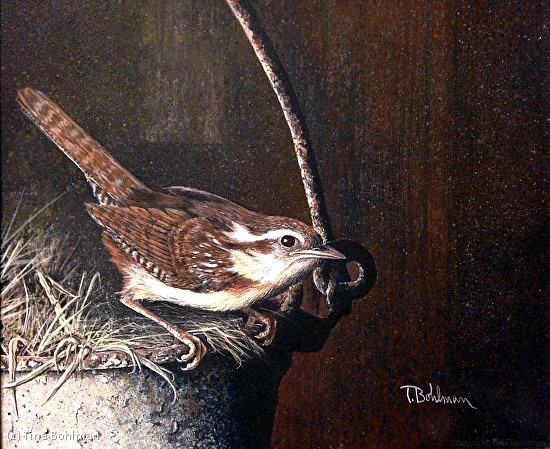 "Scouting for a home" - 8x10 Egg Tempera (sold). This is a medium that I work in occasionally - it's rather "tedious" in that it takes layer upon layer of transparent color. The Masters used dry pigment (ground very fine), mixed with the binder of pure egg yolk and water. To achieve best results, it must be mixed in the right ratio of pigment to egg binder. Today, artists have the advantage of a "short cut" - the medium is pre-mixed and available in tubes from art suppliers. Years ago, I painted a lot waterfowl and songbirds - this one was a favorite.
This fall in the studio, I had 2 paintings going at the same time - Waiting for the Crew and Autumn's Overture.
Autumn's Overture - 24x30 Oil on Gallery Wrap Canvas.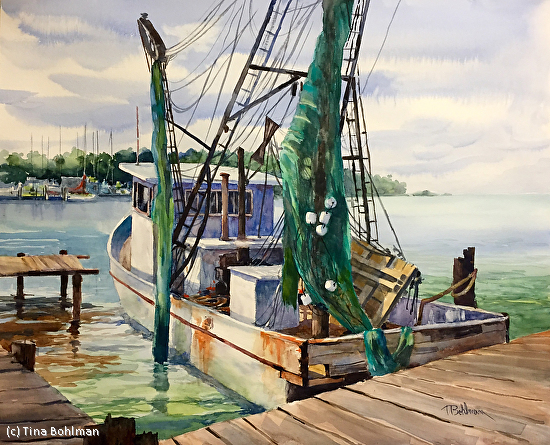 "Waitin' for the Crew" - 20x24 Watercolor
I often work on 2 paintings at the same time in the studio and sometimes with different mediums. Oil and watercolor are direct opposites in technique and medium - which for many painters creates a "brain warp"! For me, it serves to keep me focused. With 2 paintings in process, I'm also less inclined to overwork a painting. I'm currently working on a Christmas commission - it's a gift from a mother to a daughter & I'll share that in a later post.
In retrospect, 2015 has been a wonderful and exciting year for me and I can hardly wait for 2016 to get started - it's shaping up into another great year too! I'll be spending a lot of time in the studio during the winter months of January and February. March and April promise to be busy with workshops, demonstrations and...events (YES!). In the meanwhile, my best wishes for a wonderful holiday season and I'll see you next year!